When someone wishes you "Ramadan Mubarak," it's an opportunity to acknowledge their kind words and reciprocate the greeting. Ramadan is a sacred month observed by Muslims worldwide, marked by fasting and reflection. By expressing gratitude and extending warm wishes in return, you can foster a sense of unity and deepen your connection with others during this special time.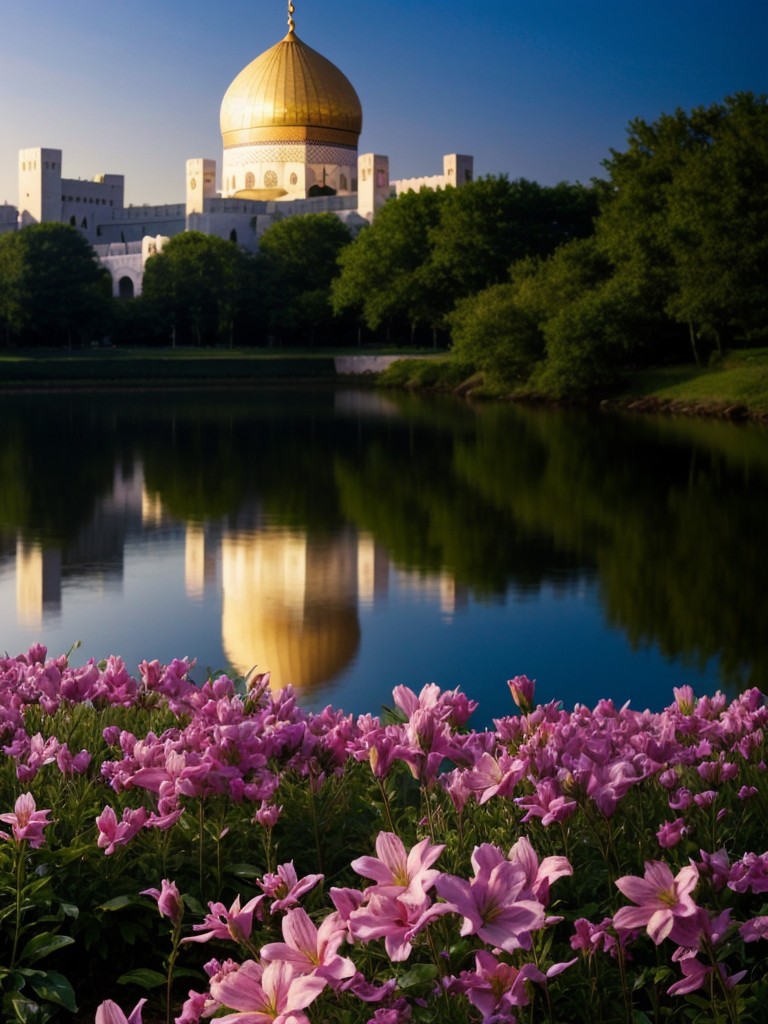 Here are what to say when someone says ramadan mubarak
Thank you, Ramadan Mubarak to you as well!
May you have a blessed Ramadan.
Wishing you a peaceful month of fasting.
Thank you for the kind wishes, same to you!
May this Ramadan bring you closer to your spiritual goals.
Wishing you a month filled with joy, love, and blessings.
May your fasting be accepted and your prayers answered.
Thank you for thinking of me, Ramadan Mubarak!
Wishing you a month of mercy and forgiveness.
May your Ramadan be filled with happiness and good health.
How does wishing "Ramadan Mubarak" affect relationships?
Wishing "Ramadan Mubarak" can have a positive impact on relationships, especially among Muslims. It shows respect, empathy, and understanding towards their religious practices and traditions during the holy month of Ramadan. Such greetings can foster a sense of unity, strengthen bonds, and promote mutual acknowledgement and acceptance. However, non-Muslims should be mindful and considerate while extending these wishes, as it should be done in a respectful and genuine manner to avoid any misunderstandings or unintended offense.
Can saying "Ramadan Mubarak" strengthen cultural understanding?
Saying "Ramadan Mubarak" can undoubtedly strengthen cultural understanding. By acknowledging and using the traditional Arabic greeting during the Islamic holy month of Ramadan, individuals show respect and appreciation for Muslim customs and beliefs. This simple act of recognition can foster greater understanding and acceptance of different cultures, promoting inclusivity and unity in diverse societies.
What impact does the phrase "Ramadan Mubarak" have on community solidarity?
The phrase "Ramadan Mubarak" holds a significant impact on community solidarity during the holy month of Ramadan. It serves as a way to convey good wishes and blessings to individuals observing the fast, fostering a sense of unity and a shared cultural and religious identity. By using this phrase, community members acknowledge and support one another's commitment to their faith and create a sense of togetherness, promoting solidarity and strengthening social bonds within the community.
How does exchanging "Ramadan Mubarak" contribute to interfaith dialogue?
Exchanging the greeting "Ramadan Mubarak" can contribute to interfaith dialogue by fostering understanding, respect, and inclusivity. By acknowledging and sharing the greeting with Muslims during the holy month of Ramadan, individuals from different faith backgrounds demonstrate their recognition and acceptance of religious diversity. This simple gesture can open up conversations, initiate connections, and create opportunities for learning, promoting a sense of unity and fostering positive interfaith relationships.
Does saying "Ramadan Mubarak" demonstrate acceptance and inclusivity?
Saying "Ramadan Mubarak" can be seen as a gesture of acceptance and inclusivity towards the Muslim community during the holy month of Ramadan. By acknowledging and greeting Muslims with well wishes, it shows a willingness to engage with and respect their religious traditions. However, it is important to note that true acceptance and inclusivity require ongoing efforts to understand and support the community beyond just words.
When someone says "Ramadan Mubarak," the appropriate response would be to say "Ramadan Mubarak" back, which means "Blessed Ramadan." This is a common greeting exchanged during the holy month of Ramadan, where Muslims fast from sunrise to sunset. It is a way to acknowledge and wish blessings upon the person for observing this sacred time.