When it comes to celebrating the special moment of someone you care about getting married, finding the right words to express your congratulations and well wishes can feel both important and challenging. Whether you're a close friend, a family member, or simply looking for inspiration, it's essential to show genuine happiness and support for the couple as they embark on this new chapter in their lives together.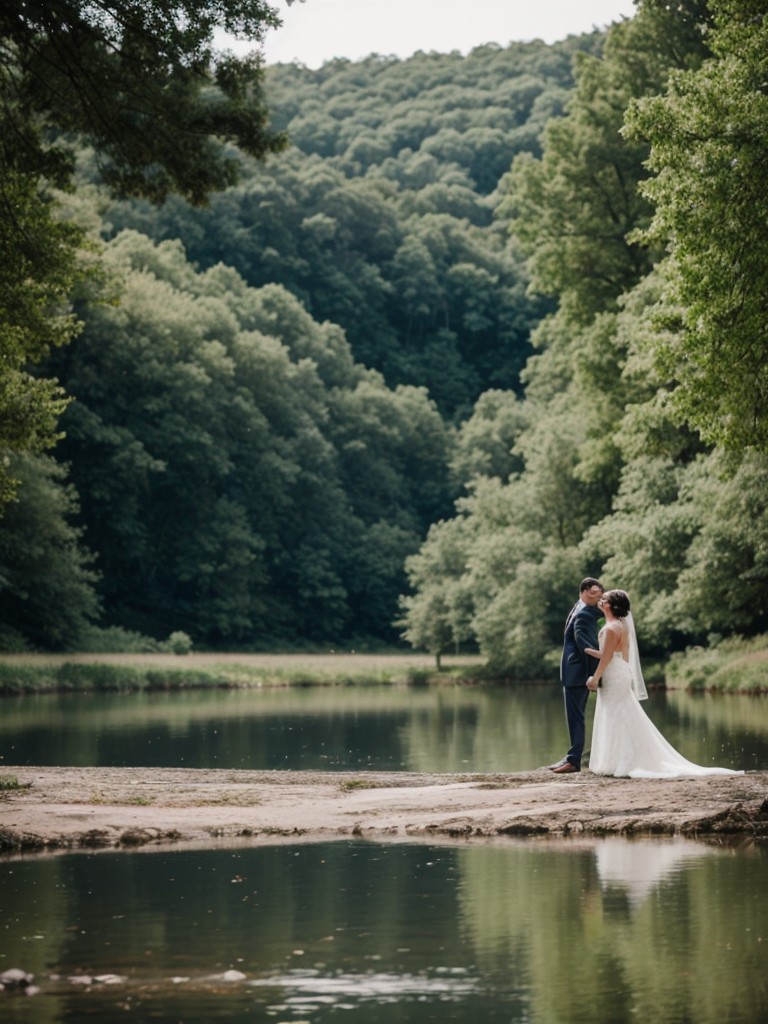 Here are what to say when someone is getting married
Congratulations on your upcoming wedding!
I'm so happy for both of you.
Wishing you a lifetime of love and happiness together.
May your wedding day be everything you've dreamed of.
Best wishes for a beautiful future as a married couple.
You two make a perfect match.
Enjoy this special time in your lives.
I can't wait to celebrate with you on your big day.
Here's to a lifetime of love, laughter, and adventures together.
May your love continue to grow stronger with each passing day.
How does getting married affect your relationship dynamics?
Getting married can have a significant impact on relationship dynamics. It often signifies a deeper commitment and can lead to increased feelings of security, stability, and closeness. Marriage can also bring about changes in roles and responsibilities, as well as the merging of finances and decision-making processes. Additionally, marital status sometimes leads couples to prioritize their relationship more, leading to higher levels of emotional and physical intimacy. However, it is important to note that the effects of marriage on relationship dynamics can vary greatly depending on the individuals involved and their unique circumstances.
Can marriage influence your overall happiness and well-being?
Yes, marriage can indeed influence overall happiness and well-being. Numerous studies have consistently found that married individuals tend to report higher levels of happiness, life satisfaction, and subjective well-being compared to unmarried individuals. Marriage provides emotional support, companionship, and stability, which can promote positive mental health and overall well-being. Additionally, married individuals often benefit from the financial security and social support that comes with being in a committed partnership, further contributing to their overall happiness and well-being.
In what ways does tying the knot impact your financial situation?
Tying the knot, or getting married, can have significant impacts on your financial situation. It can result in changes to your tax status, joint filing options, and eligibility for various deductions and credits. Marriage can also affect your eligibility for certain government benefits and insurance coverage. Additionally, combining incomes and assets with a spouse can impact your household budgeting and financial goals, as well as influence decisions related to investments, savings, and debts. Overall, marriage has the potential to shape and transform your financial circumstances in multiple ways.
Does getting married have an effect on your social circle and friendships?
Getting married can have a significant impact on your social circle and friendships. When you enter into a marriage, your focus and priorities may shift, leading to changes in the dynamic and amount of time you spend with friends. Additionally, your availability for socializing and engaging in activities may be influenced by the obligations and commitments that come with marriage. As a result, it is common for some friendships to evolve or change, while others may become stronger.
How does marriage change the way you view commitment and responsibility?
Marriage typically alters an individual's perception of commitment and responsibility. When entering into a marital bond, there is a deeper level of commitment, where both partners vow to support and cherish one another. This commitment extends beyond oneself, as they now have a responsibility to prioritize their spouse's well-being and happiness. The sense of responsibility in marriage also extends to shared goals, such as building a family, managing finances, and maintaining a stable and loving partnership. Overall, marriage shifts one's perspective on commitment and responsibility by emphasizing the importance of mutual support, trust, and shared responsibility.
When someone is getting married, it is appropriate to offer heartfelt congratulations and express your joy for the couple. You can say something like, "Congratulations on your upcoming marriage! Wishing you a lifetime of love, happiness, and beautiful memories together." It is also thoughtful to offer well-wishes for their future and express enthusiasm about their special day.